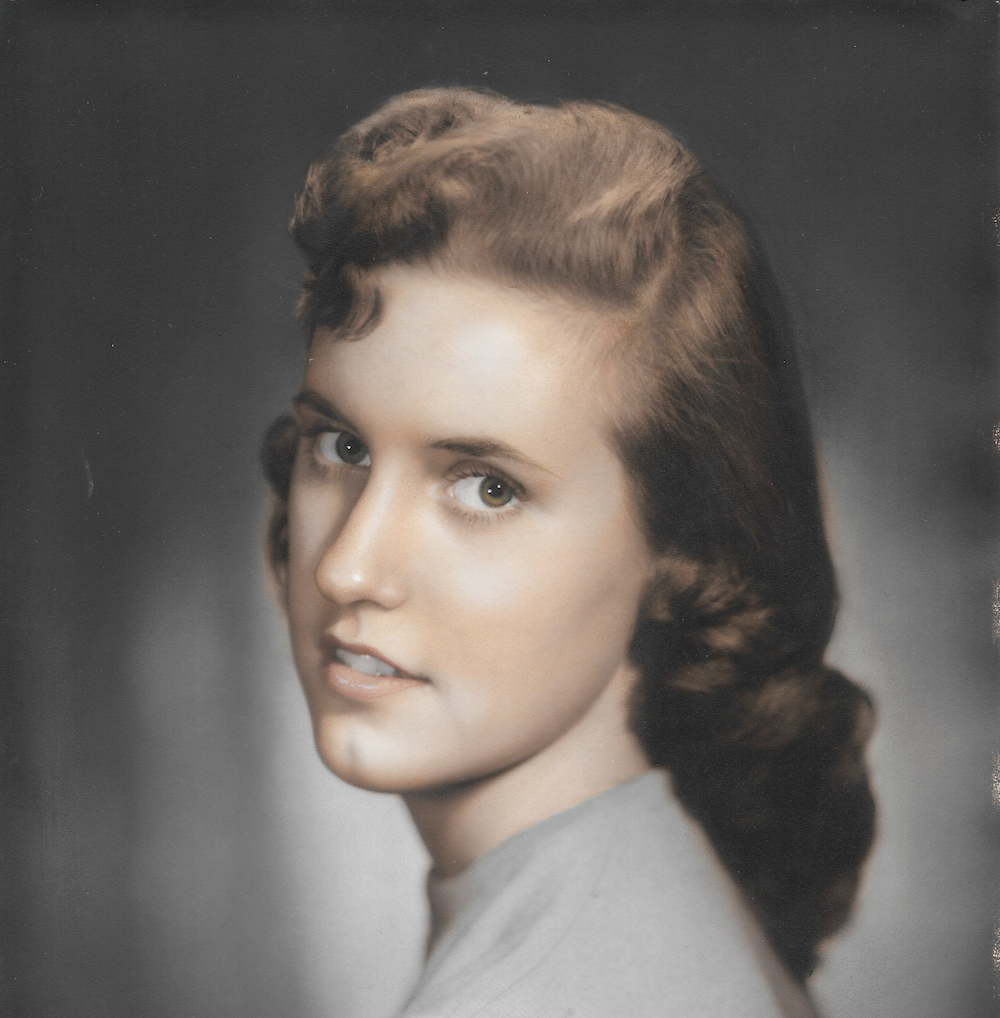 Today, my aunt Elaine, my mother's younger sister, passed away in Summit Pacific Hospital in Elma, WA, at nearly 81 years of age. The picture shown is her high school graduation picture (Lincoln High School, Tacoma, WA).
Elaine Louise Berg was born on the 8th of August 1939, in Tacoma, WA, to John and Emma Berg. My earliest memories of my aunt are from 1963; our family moved from Santee, CA to Tacoma, WA, and stayed temporarily with her (and her husband, William, and young son William, Jr.) at their home on Violet Meadow Lane. My parents rented a place nearby on Wheeler St. while our new house on 34th Ave E. was under construction. I have wonderful memories of my aunt Elaine. Our families were very close. At Christmas, she would play the piano while we all gathered around and sang Christmas Carols.
Elaine leaves behind her two daughters, Beth Moser and Stephanie Looser, Stephanie's husband, Aaron, Granddaughter Melodie Stringfield, husband Eric, Great Granddaughter, Savannah, Great Grandson, Hunter, Granddaughter, Samantha Kienok and her husband, David, and Great Grandson Eric Paine (Eric's father, William Eric Paine, Jr. passed away in 2018). Elaines daughter, Jennifer, also predeceased her. Elaine's ashes are interred with her mother, Emma.